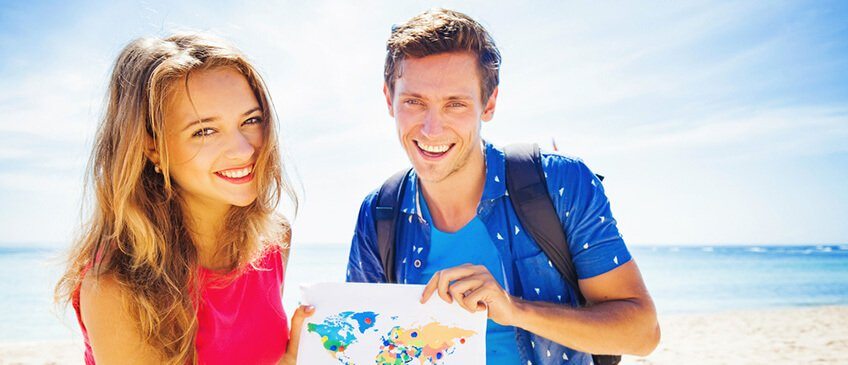 Pros and Cons of a Traveling Career
Although one significant purpose of our company is helping traveling health practitioners find new places to work, we understand that a traveling career may not be the perfect fit for everyone. But not to worry, because Ardor Health has an office specifically dedicated to finding you a permanent placement job as well!
If you are nearing the end of your graduate studies or are trying to figure out whether a travel job would be a good change of pace, keep these pros and cons in mind when making your decision!
Cons
You May Not Get to Connect With People
Many traveling career contracts last up to three months. While more extroverted people may make close friends after one week, the hustle and bustle of healthcare work can mean a lack of free time to connect with coworkers. If you are somebody who is either easy to make friends with or are comfortable with the idea of spending time in a new area by yourself, then this may not be an issue. If you want to establish a deep connection with coworkers and patients, and become a "local" in your new setting, travel therapy may not be an ideal choice.
Unfamiliar Environments can be Stressful
When you start your contract job at a new hospital, school, or other area, you are usually thrown into the thick of it with minimum knowledge of where to find anything. Every workspace has its quirks, and some traveling practitioners can get frustrated trying to puzzle out the nuances without any help. By the time you get used to the environment and fall into a flow, you most likely have to pack up and leave within the next couple of weeks.
Advancement Can be Difficult
This factor is more dependent on your specific field. For example, traveling nurses have trouble advancing their careers past bedside and hands-on work. Those who want to move into a management position may be better suited seeking a permanent place to work. Advancement issues are not as much of an issue when you are a physical therapist or a speech-language pathologist, as you tend to have more autonomy.
Pros
You Get Paid to Travel
If you are someone who wants to explore the United States, there are few better ways to cover the paycheck than being a traveling practitioner. If you want to visit a big city like New York, or a sleepier town in the middle of rural America, you can do so by finding a healthcare job in the area that pays for your services. Traveling practitioners usually get paid more on average than healthcare employees who stay for permanent positions!
You Can Avoid Workplace Politics
When you don't have to stick to any one area for too long, you often have the benefit of avoiding the office politics that plague every hospital and clinical center. Not being a part of the rat race of advancement or getting tied up in the internal battles of hospital management means that you can put more focus on the value of your work. At the same time, you get to work with some of the country's most experienced doctors and learn new ways to address an illness or wound. If you find a place to work that doesn't have issues with office politics, you may have discovered a good option for a future permanent residency.
Help People in Need
Patients who live in rural areas may have to drive for miles before reaching their nearest hospital. These are people who may not be able to receive medical help when they need it, but if you take a position in their town or location, you provide a valuable service to a community that needs it. Physical therapists, social workers, and traveling nurses can make a positive difference with their work.
Have you realized you're a fit for a traveling healthcare position? Get started by checking out our list of available medical jobs on Ardor Health!